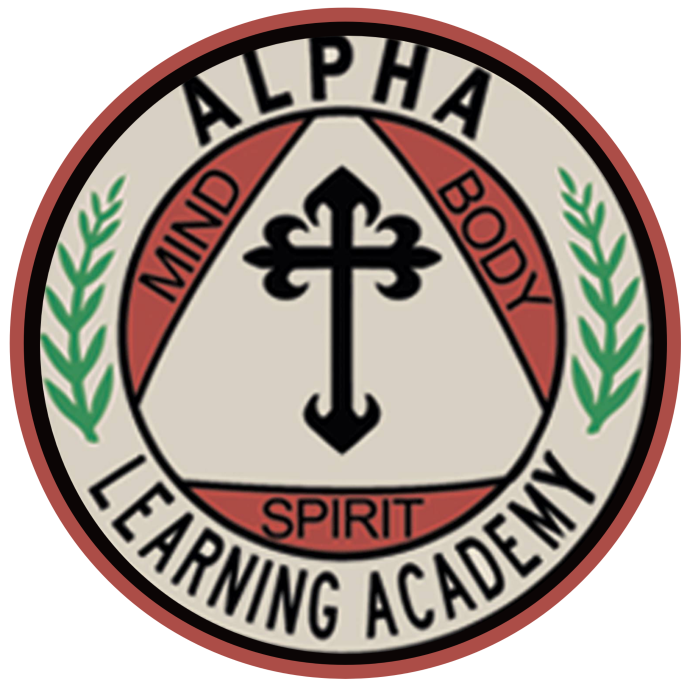 July 12th , 2023
To Our Alpha Learning Academy Family, I pray that you have had an exciting, safe and fun-filled summer so far and that this new school year will be empowering for our new and returning scholars.
Let me take this opportunity to thank each one of you for the support that you have given to St. Mark African Methodist Episcopal Church, under whose umbrella we operate, The Alpha Learning Academy and the St. Mark Enrichment Center. We could not have been as successful without your active participation in our Work of Missions, Ministry and the Education of our future leaders.
We are extremely excited to have our new and returning scholars back with us this academic year. We will strive to make sure that every scholar is cared for, loved and supported in his/her desire to be the best that they can be. We know that there will be challenges, however together, we can and will accomplish all things through Christ who strengthens us.
A 'New Day' has dawned at our institutions of Worship, Fellowship, Learning and Growth. An opportunity has been given to each and every one of us to hit the 'refresh' button and 'Be the
Difference that makes a Difference.' This valuable opportunity affords us a one in a lifetime chance to become positive contributors to the 'Village.' Our scholars will be free to dream, create new thought processes, receive new vision and ideas and to be empowered for the betterment of all. We can as a 'TEAM' become 21st Century 'INFLUENCERS.'
You will find that some of the founding principles of Alpha Learning Academy and St. Mark Enrichment Center will be reintroduced alongside new ideas and changes in operations. The wellbeing of our Scholars is at the forefront of these changes; therefore, we are asking all of our parents to help us reinforce these valued principles. We need your support to ensure that all things work together for the good.
Our Attitude will determine our Altitude.
As the newly appointed Principal of Alpha Learning Academy, alongside our Director of the St. Mark Enrichment Center, our Teaching and Administration Staff, we offer you an open-door policy with excellence in Communication and Administration. Please feel free to contact the Administration Office if you have any questions or concerns regarding any matter that pertains to the wellbeing of our scholars.
You have already received information from our Office regarding the dates of Orientation for our New and Returning Scholars. I hope that you have taken the opportunity to participate. We you for your cooperation in this matter.
FOR YOUR INFORMATION:
SCHOOL REOPENS ON MONDAY AUGUST 14 TH 2023. PREVIOUS DROP OFF TIMES REMAIN IN EFFECT.
SCHOOL HOURS ARE: M, T, TH, F – 8:30AM – 3:30PM / WEDNESDAY 8:30AM – 2:30PM.
WE ARE OFFERING EXTENDED DAY SERVICES TO ALL STUDENTS. PLEASE CALL THE OFFICE FOR FURTHER INFORMATION.
ALPHA LEARNING ACADEMY FALL SCHOOL PICTURES ARE SCHEDULED FOR AUGUST 22ND AND 23RD 2023
ALPHA LEARNING ACADEMY IS LOOKING FOR COMMITTED VOLUNTEERS. TUTORS, LUNCH MONITORS AND QUALIFIED SUBSTITUTES ARE NEEDED. PLEASE CALL OR STOP BY THE SCHOOL ADMINISTRATION OFFICE TO REGISTER OF FOR MORE INFORMATION.
EARLY RELEASE OF OUR SCHOLARS WILL NOT BE ALLOWED EXCEPT IN CASES OF AN EMERGENCY.
We have returned to the ABEKA School Curriculum which we think is in the best interest for our Scholars LEARNING, GROWTH AND DEVELOPMENT and are working on new and improved ways to communicate with our parents, grandparents and extended caregivers to ensure that our Scholars are getting the maximum instruction from our very committed staff of Teachers.
The Administration will be sending information home to our PARENTS/CAREGIVERS regarding our scholars and is requesting that parents respond as guided by our Administration, Staff and our gifted and resourceful TEACHERS.
The School Administration requests that you please update all contact information for yourself and the people who will be responsible for the safe pickup of our scholars in cases of emergencies.
Please stay tuned for further updates through Emails, Facebook, St. Mark AME Church Website, WhatsApp, Phone Calls or Letters.
WE ARE WARRIOR STRONG
WELCOME BACK!!
For Christ, Church, Community and Country,
Mrs. Carol Isabella Messiah, Principal